What does Paris smell like? I'd say it's a colorful mix of different odors. And it changes from place to place. Oftentimes the most dominant odor is piss, then again its anise or some sweet baked goods. If you cross a marked stand suddenly there are sweet fruits or flowers.
The past night was pleasant. Still, when I left the hostel this morning, my first stop was a pharmacy to get some ear plugs. Just in case.
Today I followed the advice of some friends and checked out places they recommended. First I went to visit the Notre Dame, which is unfortunately currently closed for visitors to enter. So instead everyone had to gaze at it from behind a construction fence.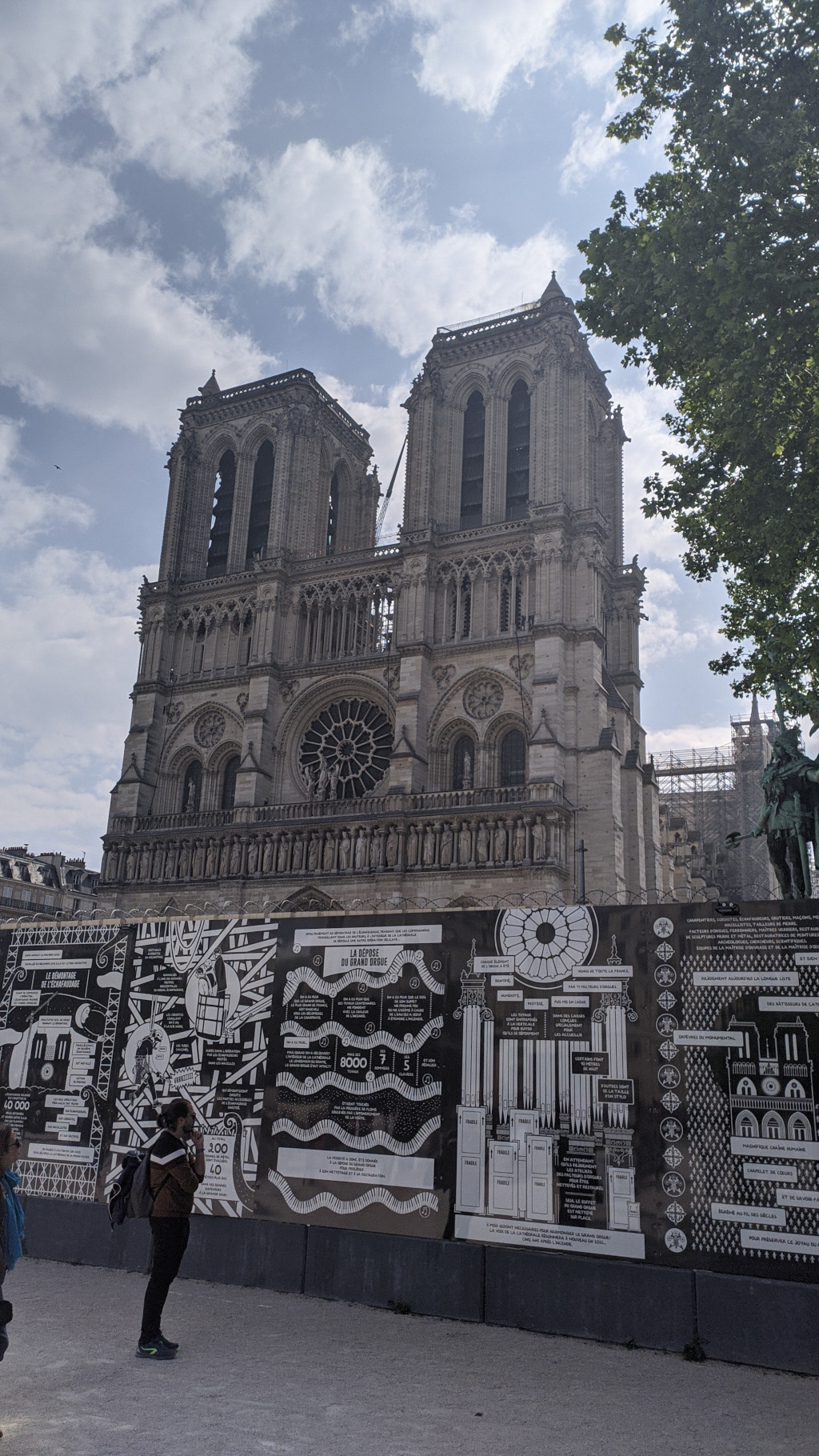 Nearby was a place that sold ice-cream. This place was another recommendation, so I bought two scoops in a cup. Banana and Citrus flavor. Nice 🙂
Another friend recommended me to get some work done in the Jardin du Luxembourg. Unfortunately at this point I hadn't taken my laptop with me, so first I had to return to the hostel to fetch it. But this opened up an opportunity to cross another item from my bucket list: Taking the metro.
The metro system in Paris is surprisingly easy to use. I searched for the route on Open Street Maps, but then actually following that route was easy, as every line and direction was clearly marked at the signs at the stations.
Had gotten my laptop, I took the metro to Jardin du Luxembourg. What a nice place! There are areas of neatly cut grass where people could sit down and have a picnic. Next to these areas were large hedges providing shade, so if it got too hot in the sun, there was always a colder spot. In the middle of the garden was an artificial pond and kids could play with toy sail boats which would drive over the pond using their small sails.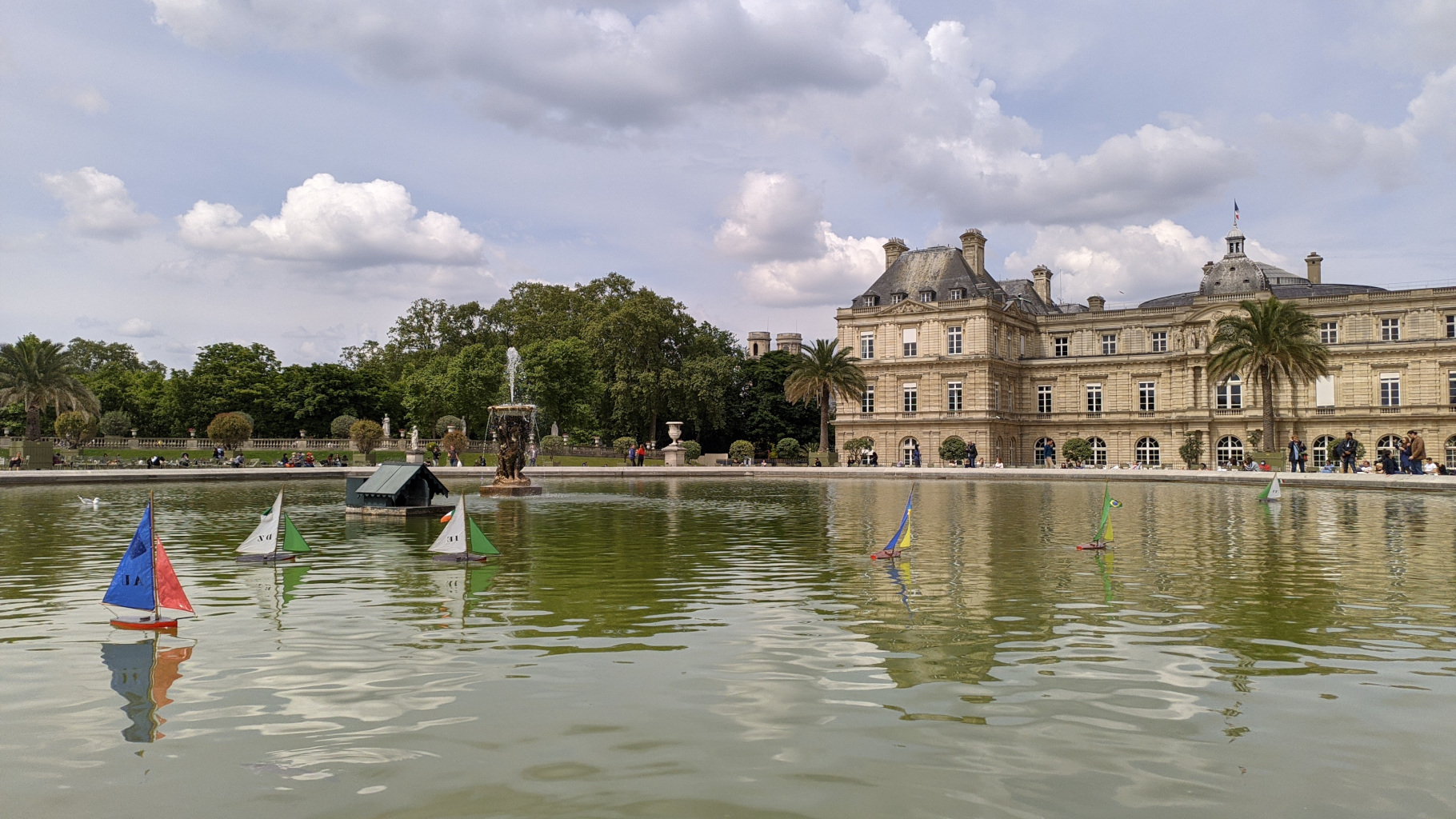 I wanted to follow the advice I had gotten and get some stuff done using my laptop, but the mid-day sun was too hot and bright, so I deferred work for a small nap. Afterwards I went for a walk through the rest of the garden and then got to work.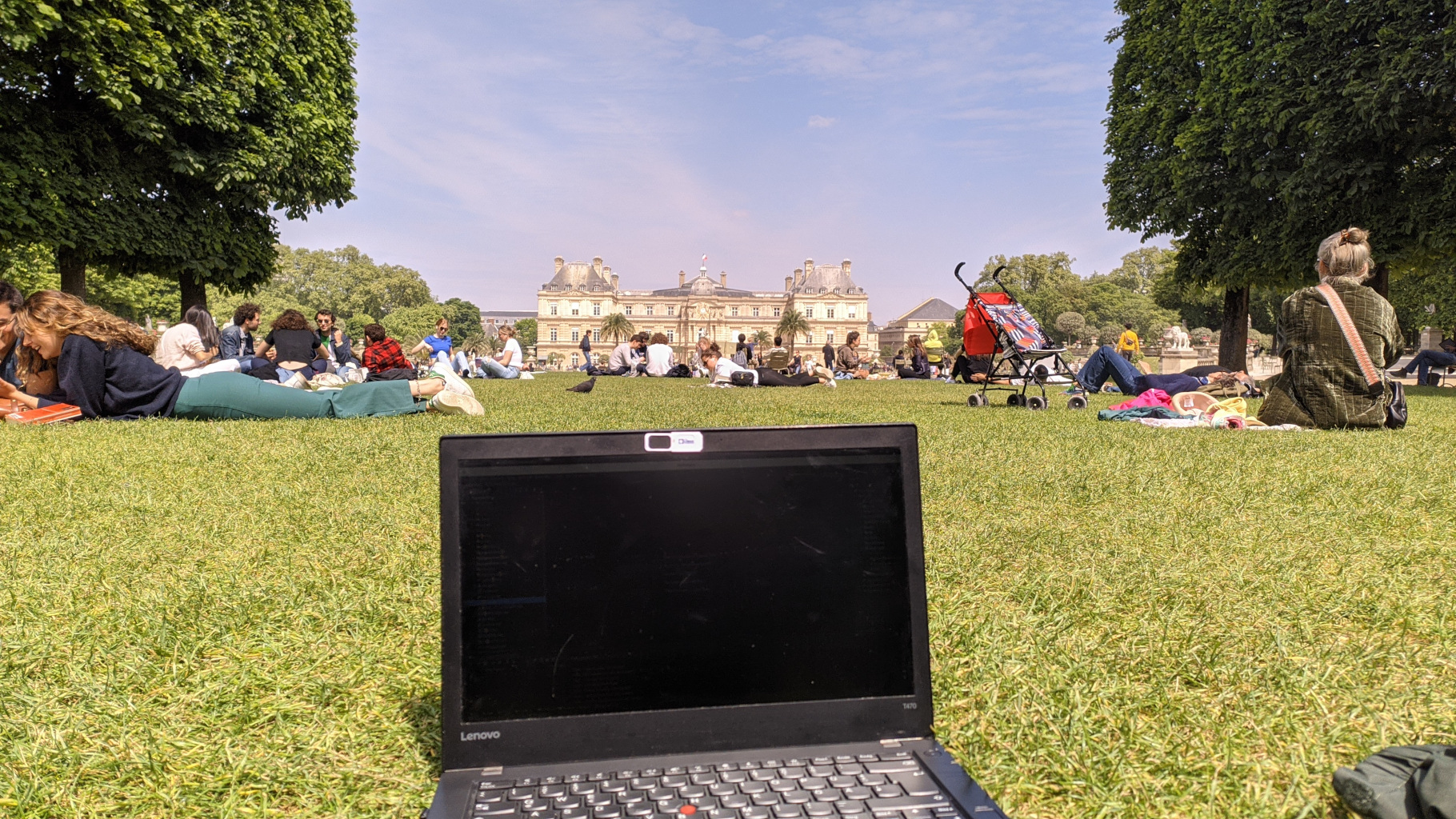 When the sun sank, it quickly became colder so at some point I took the metro back to the hostel. That wrapped up my second (and last) day in Paris. Tomorrow I will take the TGV to another french city.