This morning I got up at 8:00 which is an hour earlier than during the rest of the trip – and lets not talk about my usual sleep schedule. The reason was that breakfast was served from 7:00 to 9:00 in the hostel. J. and me arrived at 8:15 or so and to my disappointment there was no bread left. As a replacement they served Zwieback onto which I applied a thick layer of jam. After the breakfast it was time to say farewell to J. as he had to catch his train.
My plans for the day were comprised of going to the beach. That's it. I had located a strip of sand on OpenStreetMaps earlier and used a water fountain as wayoint for Organic Maps. The app suggested taking the metro, so I walked out of the hostel in the direction of the station. On the way I crossed a park with fitness devices. How nice is that? People here can go for a run and have free access to public sports devices!
The metro station was massive. I turned a corner, expecting the usual stairs down into a rabbit hole where you need to mind your head to prevent injury, but no. This station was a whole another deal. Four long stairs lead down to what looked like a bunker entrance, several tens of meters under floor level. Across from the stairs I was taking was another set of stair leading up again, and also some escalators.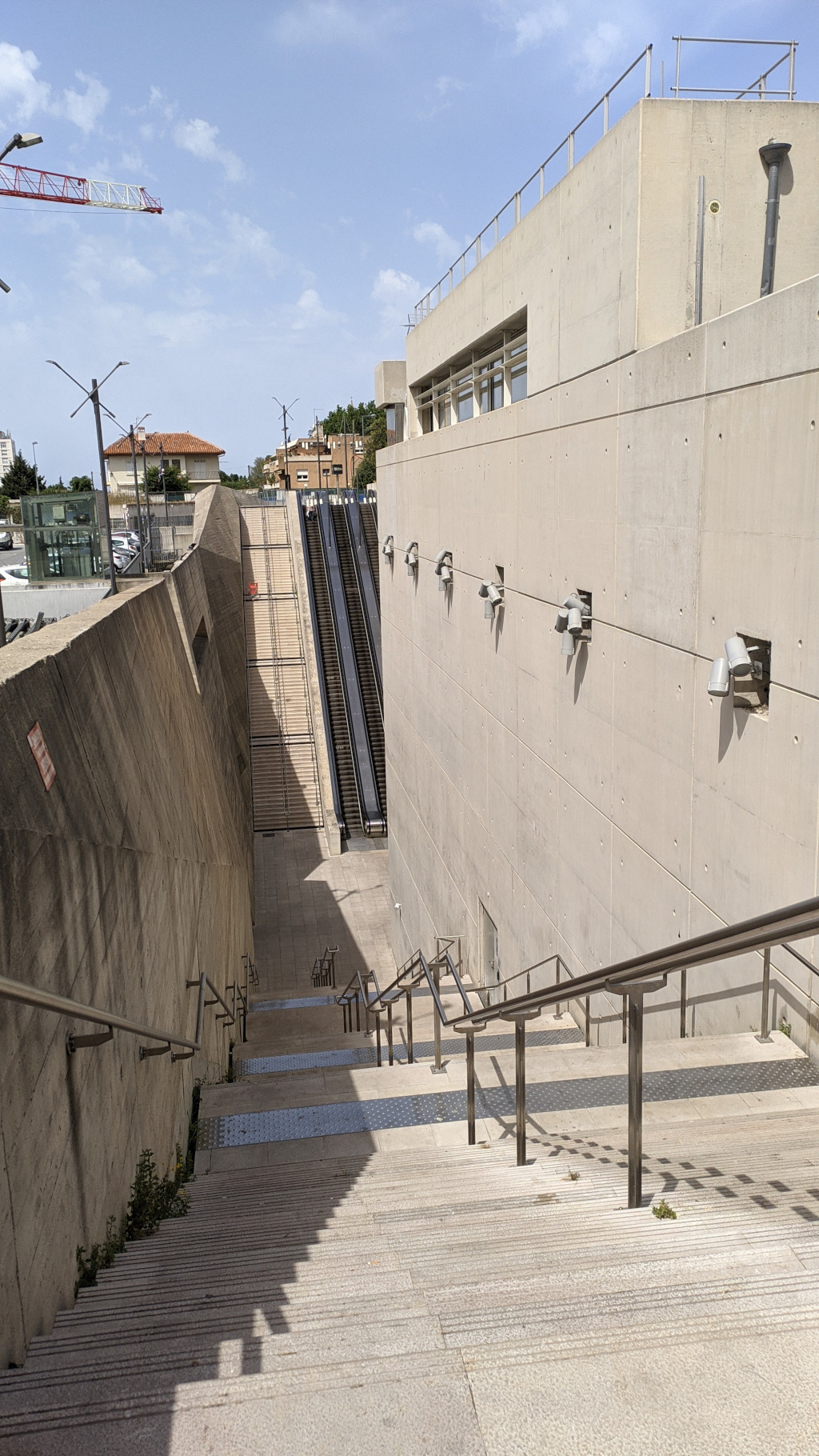 Down in the station there was another set of stair that finally lead down to the platform. I found it fascinating that the metro in Marseille has rubber tires! I guess that is so it can provide those high acceleration values?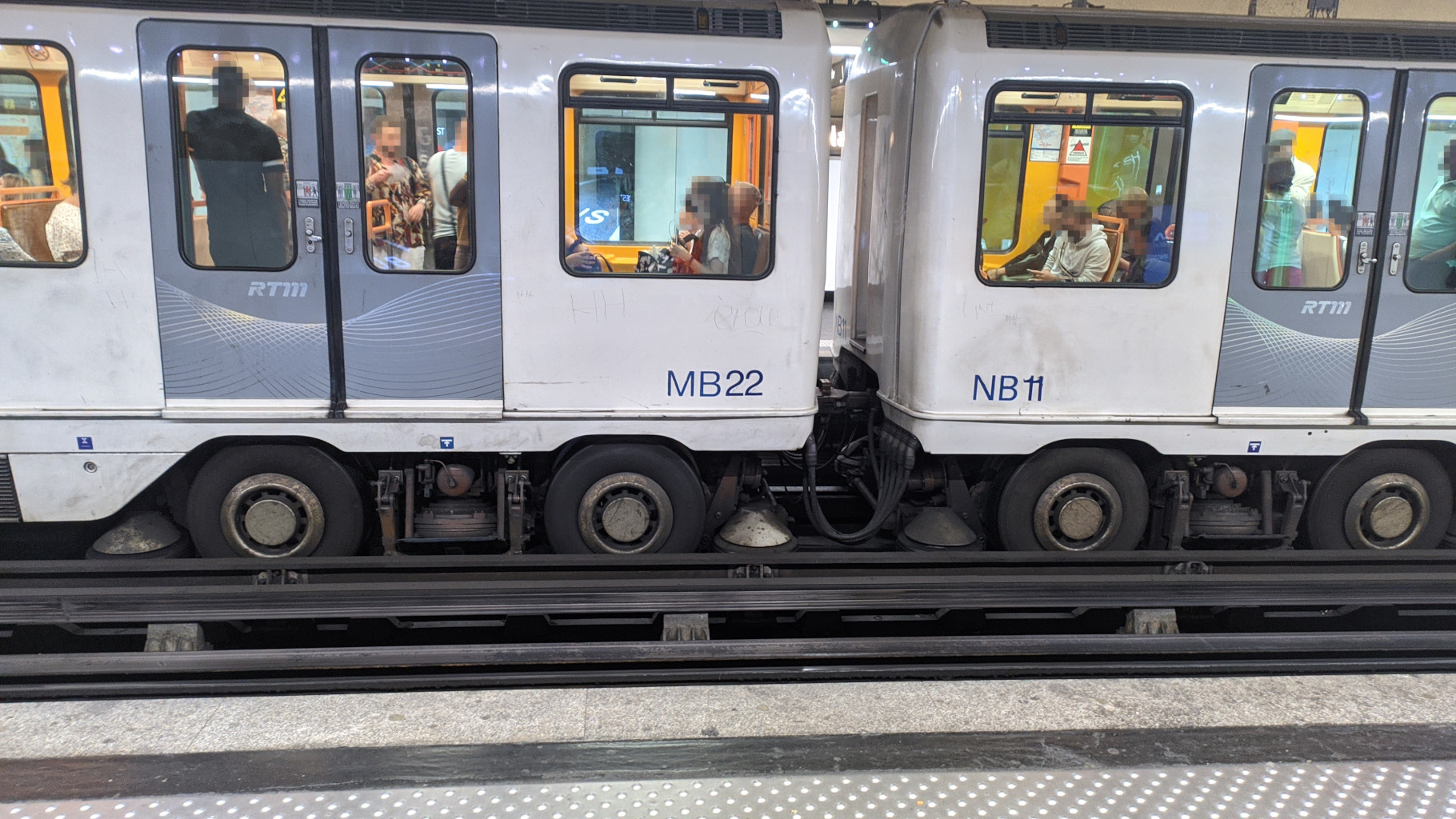 I had to switch metro once to get to my destination and from there I had to walk for about 20 minutes to reach the beach. The spot I had chosen was a gravel beach, but the individual pebbles were all rounded down smooth and actually felt nice to walk and sit on. I relaxed a bit after which it was time to check out the water.
It was cold.
After only 2 minutes or so I had enough of swimming and went back onto the beach to lay down and re-heat using the power of the sun. a few hours later I grabbed my stuff and walked down the beach as I had seen a Ferris Wheel in the distance.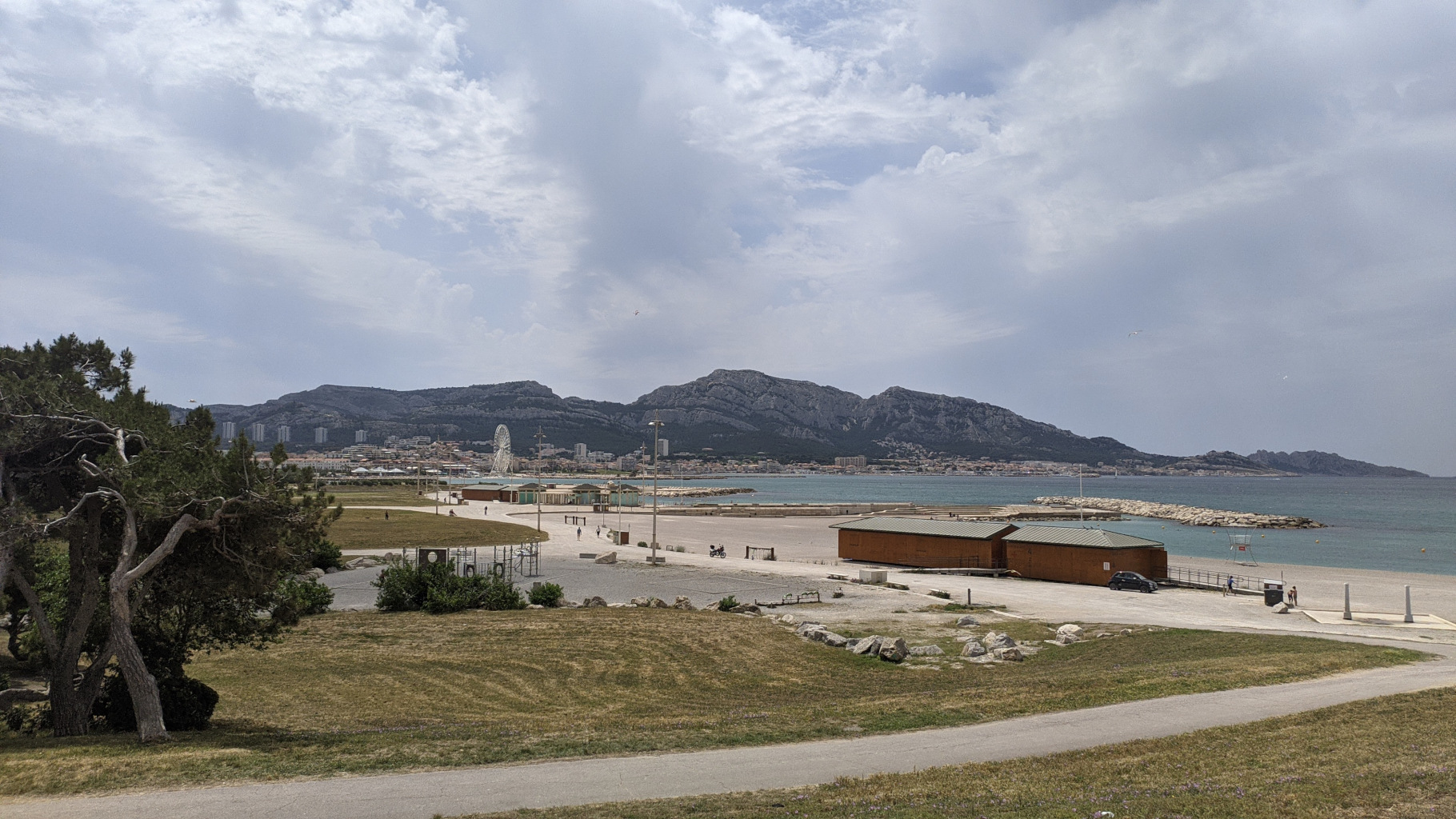 The guy in the ticket booth was asleep and it took me several attempts to wake him up. Finally a spirited "Bonjour?" through the small opening in the plexiglass woke him up so I could buy my ticket. The view was not as spectacular as for example the ride with the cable car in Barcelona, but I could get a good overview nonetheless.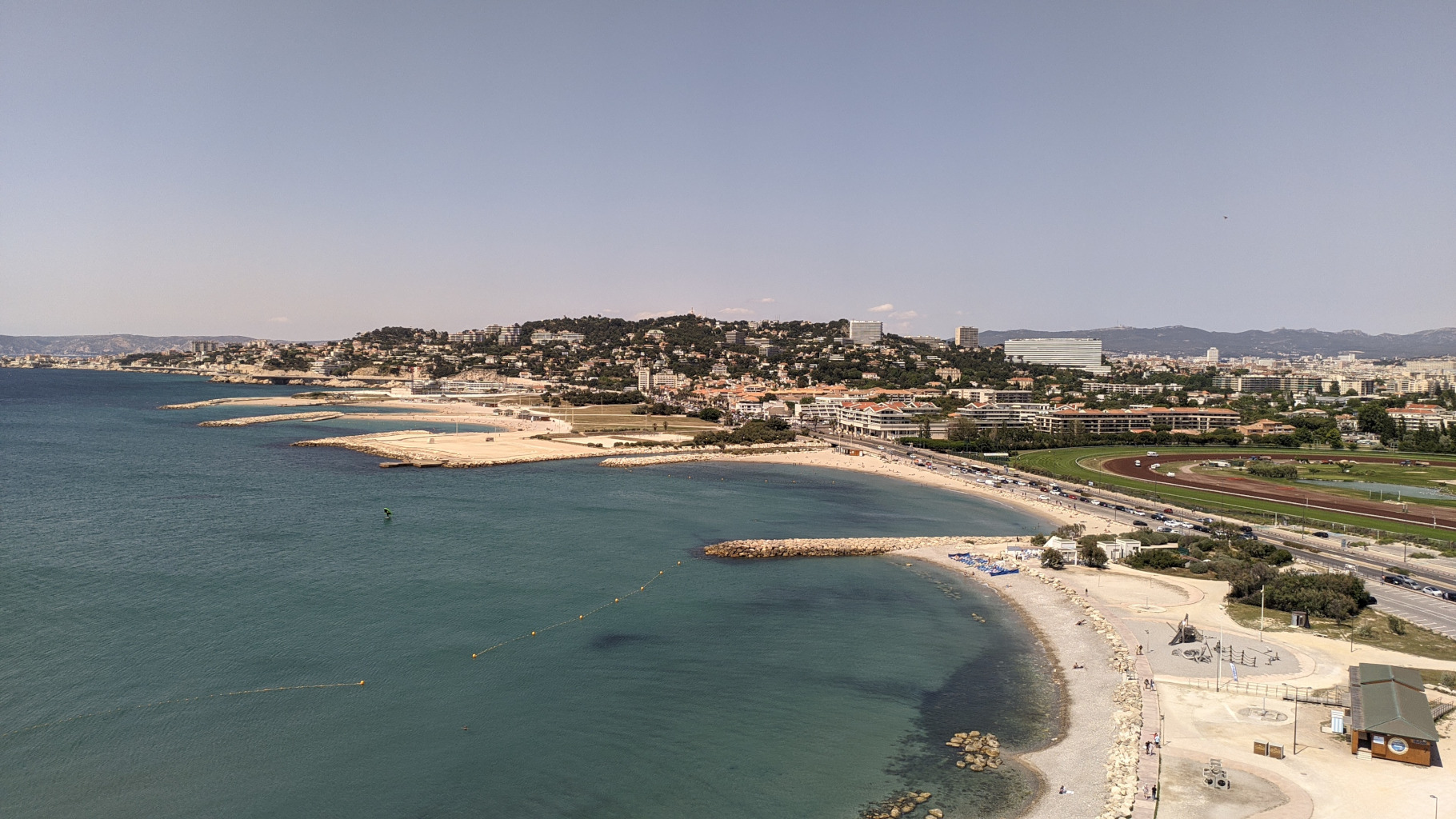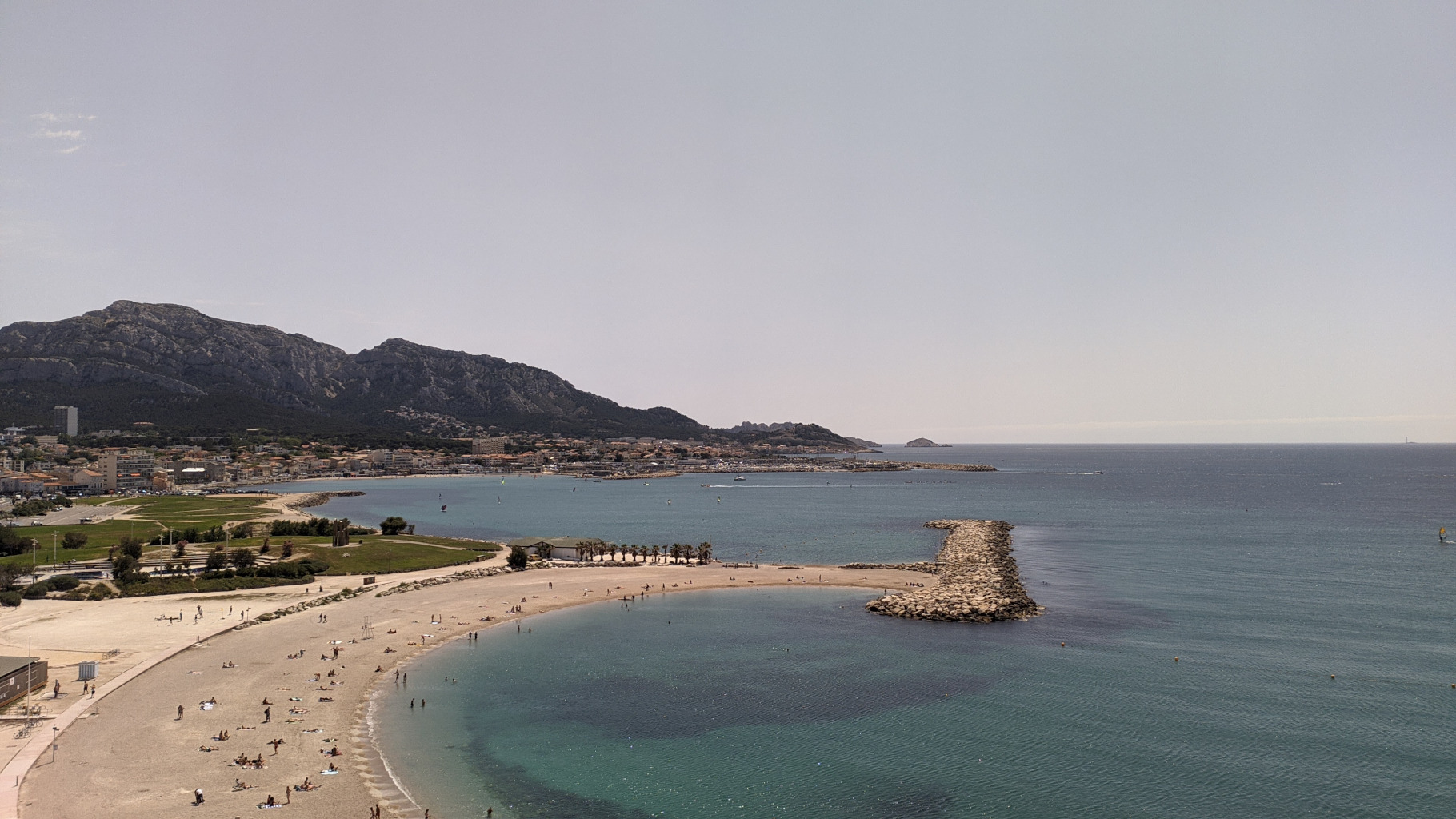 After 2 revolutions of the Ferris Wheel I decided to get back to the hostel, so I had to walk all the way back to the metro station and take the same route back. After yesterdays miserable attempt at buying groceries on a Sunday, today I had another try. I found a shop which unfortunately was very overpriced, but I still got some beers, yogurts, chips and a chocolate bar.
Then it was time for dinner, followed by an hour of work. I added some tests to my pull request against Bouncy Castle which I had reported on in an earlier post, and then spontaneously decided to attend a OpenPGP meeting which will take place at the end of the week in Geneva. For that reason I had to cancel my plans to go to Italy next and instead book train tickets and hostels for a slightly different route. I guess I will visit Italy another time :). Oh boy, Geneva is expensive!
And now I am sitting here, alone in the dining hall, writing this post. This is the only place in the hostel with the tri-factor of okay-ish WiFi coverage, a wall plug and comfortable seating. Unfortunately my coughs are back and they are super annoying. Thanks to C. for lending me her mug so I can sip some tea which hopefully helps a bit. I hadn't managed to get to a pharmacy today, but I will try again tomorrow.